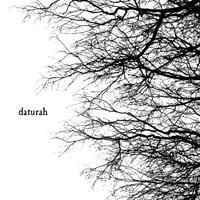 Post-rock.

One of my favourite musical genres.
Very difficult to define. Melodic, calm, and then angry and poweful in the same song.

If you like the genre, you'll surely like this. If you don't know it, just try it. :)


One of the best albums I've listened lately.
From a German band called Daturah.


MySpace

Progarchives (source of the image)

eMusic (where I found them)


Enjoy!